06-21-2018, 05:56 AM (This post was last modified: 06-21-2018, 05:56 AM by retrolinkx.)
So for the past few months now, whenever I try to embed a youtube video it'll always tell me an error has occurred and won't play the video, but when I try to edit the post, the post itself will show as being correctly embedded but when I try and submit the post I get errors again.
I'm not sure what is causing this problem, but no one else has seemed to complain about it as far as I know, so is it just me?
Here's an image to show the problem, and I'll even link a random video here to see if it happens again.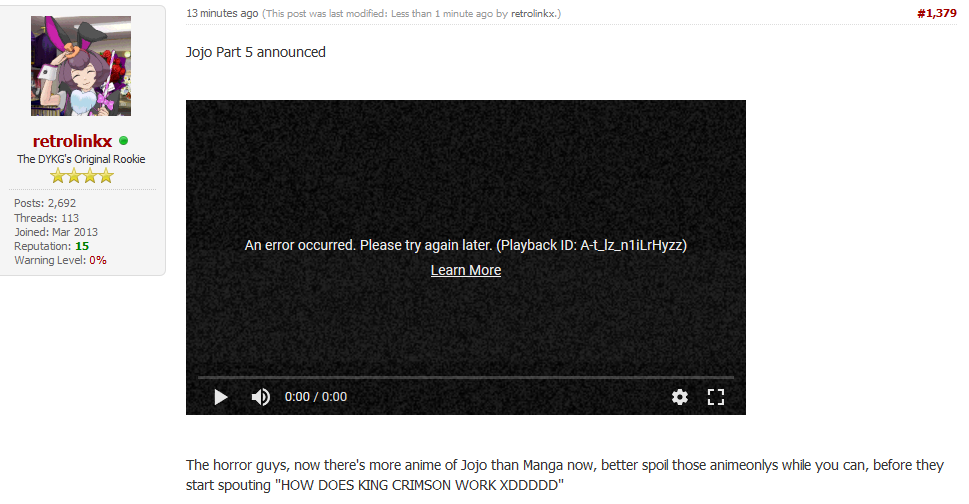 Hmm, well for some odd reason it seems to be fine in THIS post. But not in others.