10-08-2021, 04:56 AM (This post was last modified: 10-08-2021, 04:59 AM by DrakeVagabond.)
The design for Blacker Baron has several influences. His design and personality are largely based on Bob Sapp, an American wrestler that was popular in Japan.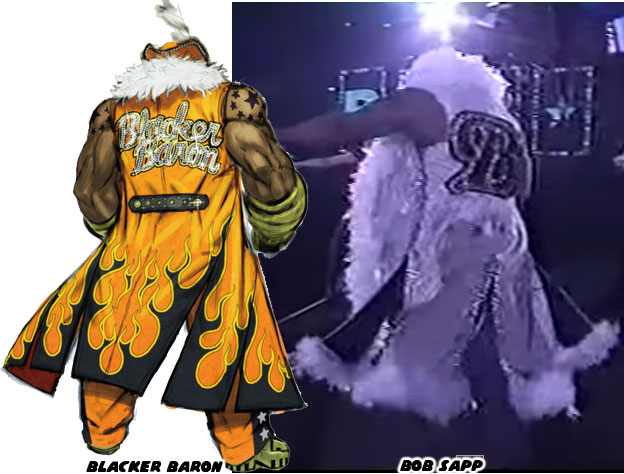 The design of his weapon "Super Sexy Fists of Fire" is based on American rapper, Ghostface Killah, whose rap persona is a powerful crime lord and pimp.
Baron's gold teeth with "F★ck You" written across them are a reference to the Marvel supervillain, Baracuda.
https://streetwriterpodcast.blogspot.com...me_14.html